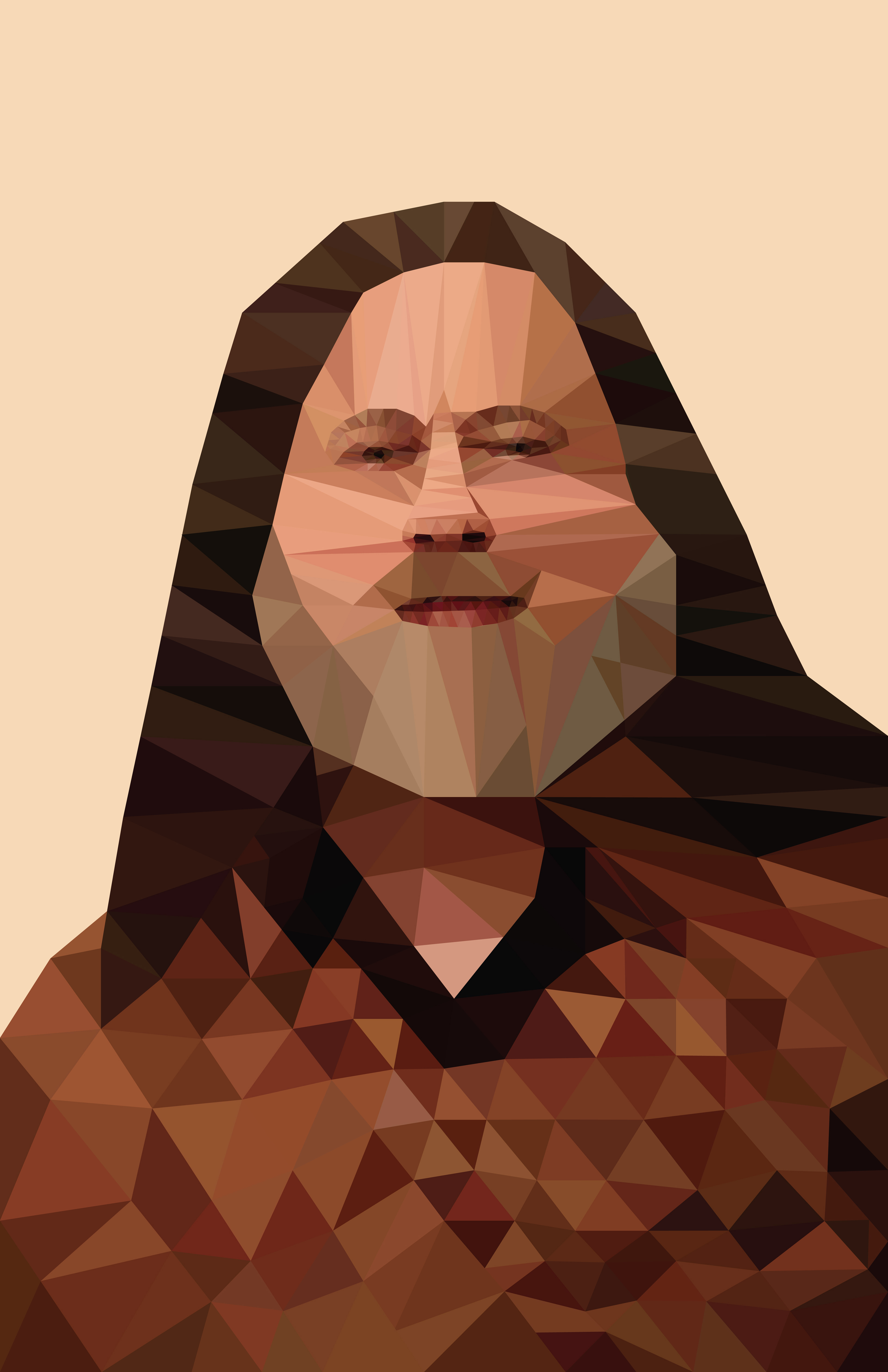 This artwork was featured and displayed at SAC (Santa Ana College) Santora High School Invitational Art Show in Santa Ana, CA.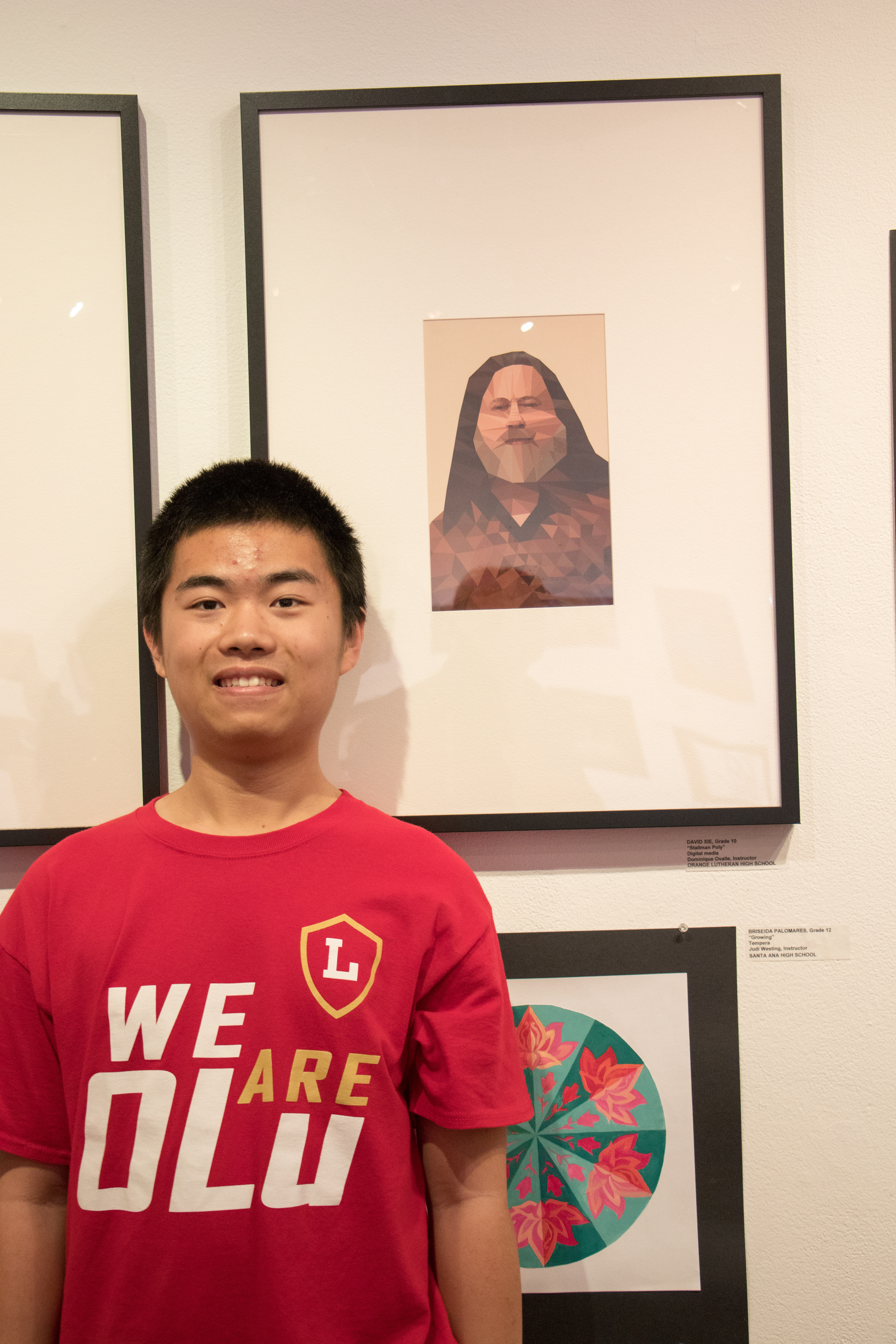 This photo is owned by William Reese, used with permission.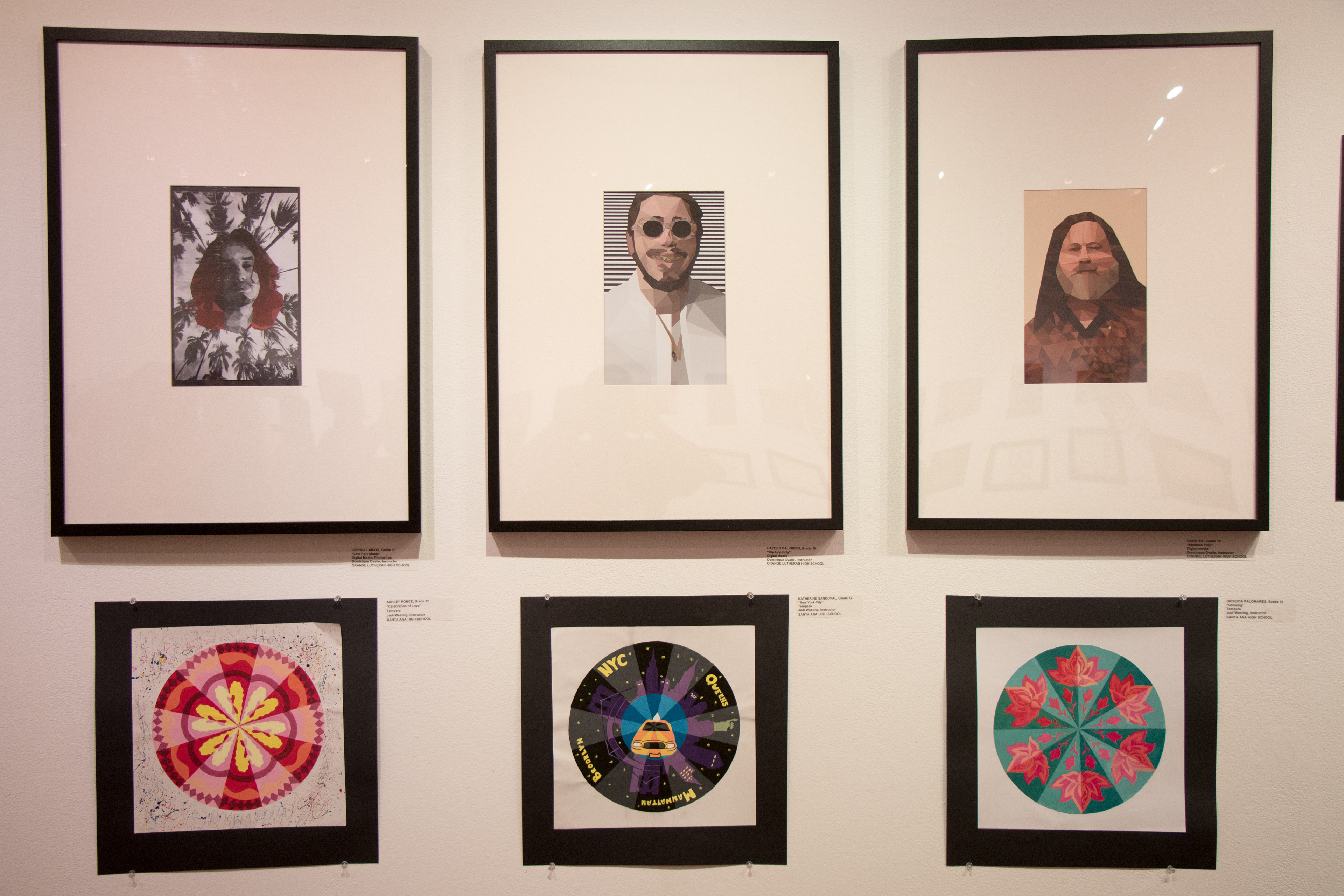 Other polygon portrait (the above) were other students' artworks in Graphic Design 2.
This art show was also reported at OC Register, a newspaper agency in Orange County, CA. Please glance this news report about my experience of this design from visiting
this OC Register website
. My school (Orange Lutheran High School) also reported this achievement in
its website
.