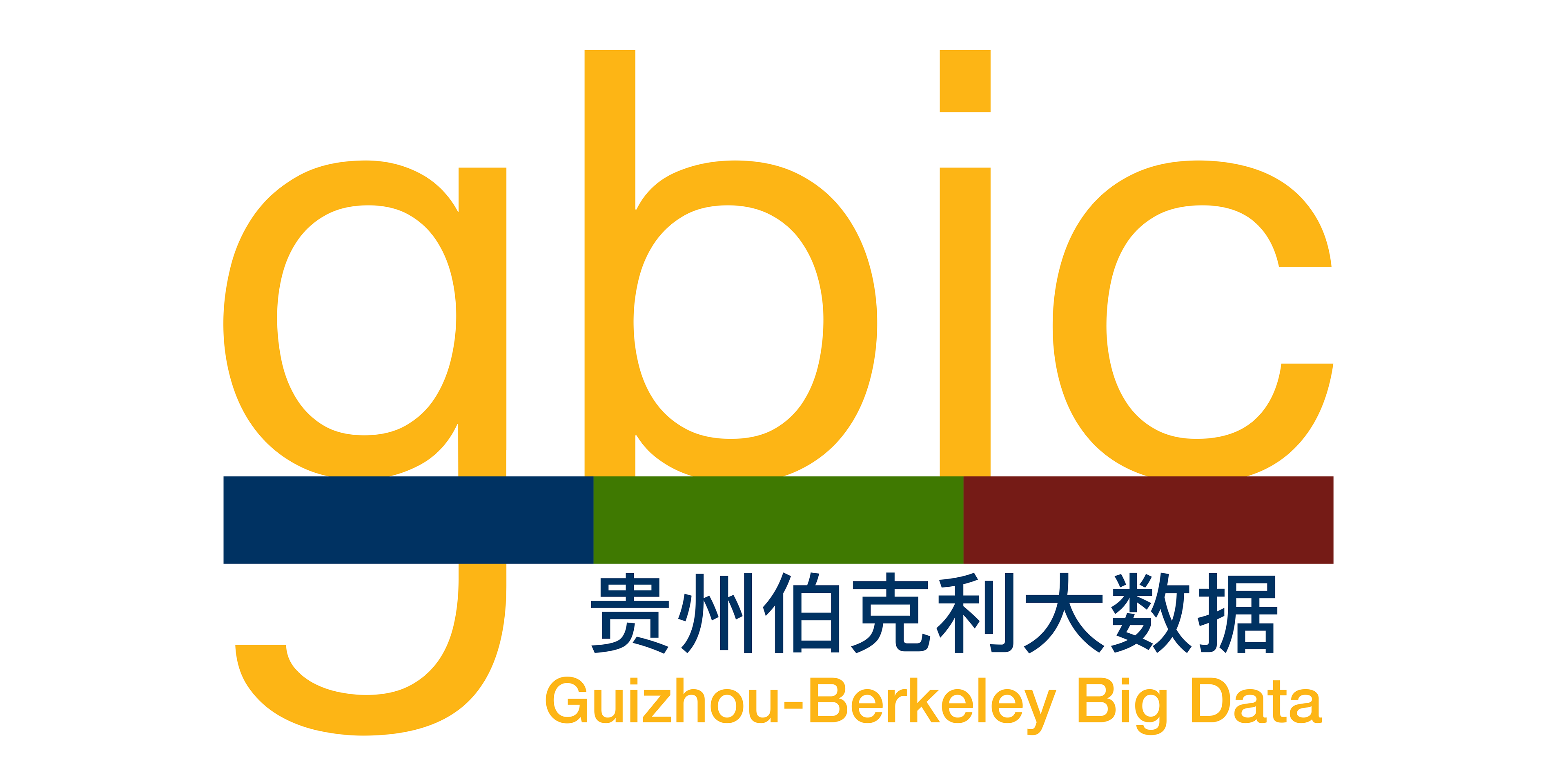 I've proposed a design of GBIC's logo based on its 3 principles/requirements:
1. This research center is a collaboration of 3 organizations (one of them is UC Berkeley)
2. Use UC Berkeley's dark-blue and orange colors
3. This logo should stand out among other companies/organizations' logos, conspicuously
This logo looks clean and simple, yet informative.
The organization's full name in the native language is: 贵州伯克利大数据创新研究中心